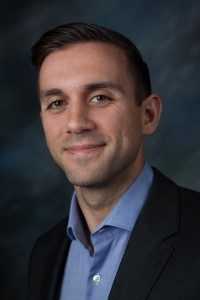 Starting in 2020, Gianni Di Poce, MMA Market Analyst, will begin as editor of the MMA Crude Oil Report. Subscription to this report includes Daily, Weekly, and Monthly analysis to the Crude Oil futures market.
In this interview with Gianni Di Poce, we introduce our readers to Gianni so they get to know him and his background, and why we think so highly of his work and his future as an emerging MMA Market Analyst.
Raymond Merriman:  Why don't we begin this interview with Gianni Di Poce by having you describe your background as a market analyst. Tell us about your education as well as career in financial markets and how you arrived at where you are today.
Gianni Di Poce: I have been analyzing and researching markets for about 8 years. I hold a Bachelor's Degree in Economics, and served as a financial advisor for 5 years. During that time, I helped manage investments and portfolios to help clients reach their financial goals. I decided to transition to being an analyst because it gave me more freedom to share my research on the market.
RM: You are developing very nicely as a market analyst specializing in market timing. Tell us about how you came to develop an interest in market timing principles?
GD: When I first became involved with markets, I started learning about fundamental analysis. After watching the market for some time, I realized that the market doesn't really move on fundamentals, at least in the short-term. So, I took up technical analysis, which was a great improvement for me, but it still wasn't cutting it. I couldn't figure out why chart patterns weren't unfolding how I thought they should. This was until I came across cyclical analysis and found the missing ingredient—Time.
RM: You begun studying Astrology and now use it in your approach to market timing. How long have you been studying Astrology for and how did that come about? How do you use Astrology in your market timing analysis?
GD: I have been studying astrology for about 6 years. It all started when I was reading a book about technical analysis, and the author vaguely mentioned W.D. Gann. This caused me to embark on a mission to figure out what made this man such a great trader. So, I bought his books and read them. He liked to write cryptically, but I basically figured out he was using astrology. But I didn't find much practical advice in his books. This ultimately led to my next quest, which was to research all I could about financial astrology. In doing so, I came across MMA's work, which was very practical and very good. I bought the entire series of the Ultimate Book on Stock Market Timing, Volumes 1-5, read them, and took extensive notes while doing so. The end result was incorporating MMA's market timing techniques into my own.
RM: What are your favorite markets to analyze and trade and why? Is there a difference for you between trading and analysis?
GD: For trading, I like futures and equities, mainly because they seem to be the best markets that work for me. But I'll analyze any market, as my techniques are basically the same with the exception of some minor technical indicators depending on the type of market. The biggest difference between trading and analysis is the emotional component. When analyzing, you don't have to watch your account value fluctuate, but in trading, you do. In my experience, acting out of emotion seldom produces positive trading results. This is why analysis is so important, because it provides the trader with a plan. The key is sticking to the plan.
RM: Now let's get a little more personal. Can you share what types of hobbies and activities you enjoy?
GD: I like to say that I'm a farmer (urban) by day, and financial analyst by night. Obviously, my farming is done mainly during the growing season, but working in the field and growing food from seed is very satisfying to me. I tend to enjoy hard, physical work and I take my fitness very seriously. I played soccer for about 16 years growing up, including 2 years at the collegiate level. Travelling is very enjoyable to me too. Usually, I end up back in Europe, as most of my family still lives there. Every so often, I enjoy venturing to exotic destinations.
RM: You are a young market analyst and yet you already have a great amount of experience. It is obvious you have strong skills for this profession. Do you mind sharing your birth data with our readers? What do you think is the strongest indicator in your birth chart for being a successful market analyst?
GD: I was born June 10, 1993 at 9:53PM. So, I'm a Gemini Sun, 1st degree Capricorn rising, with a Pisces Moon. Gemini is the sign of the merchant or trader, so I think that helps. The Capricorn energy helps me craft a rigid process with respect to analysis. I also have Mercury in Cancer, and together with the Pisces Moon, I think helps give me an element of intuition that is certainly helpful when it comes to markets. Perhaps another point of interest is my ruling planet (Saturn) is stationary at 0 degrees Pisces and is conjunct my Moon (7 degrees).
RM: Are there any particular geocosmic signatures coming up that you have done some in depth studying or thinking about and would like to comment on?
GD: Well, we certainly live in interesting times. I think, given an orb of a few months, the Saturn-Pluto conjunction on January 12 will coincide with the end of the secular bull market in bonds. The effects of this will likely be felt for years to come, mainly because governments finance themselves via debt markets, and they've benefited from low rates for well over a decade. But going forward a few more years, I'm interested to see what transpires when the United States experiences its first Pluto return in 2023, and when Uranus ingresses into Gemini in 2025. With Pluto, there may be major issues with the national debt, violence, or an attempt to seize power outside of law. With Uranus, I know there's been some notable research conducted that shows a historical correlation with this planet moving into Gemini and the U.S. being involved in major wars.
RM: What are the 2-3 most important lessons you have learned about trading or investing?
GD: The biggest one is to have a plan and to always stick to it. Naturally, I believe MMA's market timing methods provides traders and investors with one of the best, actionable plans available on the market. Another is that if you don't approach the market in a humble manner, the market will humble you. Markets don't care who you are, or where you're from. If you conduct your due diligence, you may be rewarded. Of course, there are no guarantees when it comes to markets, so always tread carefully!
Thank you, Gianni! Looking forward to a long and healthy working relationship between you and MMA! We hope all of our readers have enjoyed this interview with Gianni Di Poce.