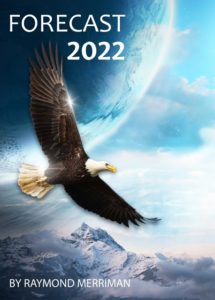 Our Annual Forecast Pre-Order Event will run from August 16- October 31. During this time, clients are able to pre-order Forecast 2022 at the discounted price of $45. Along with the purchase of Forecast 2022, clients may also save 10% on any subscription ($275+) with the purchase of the Forecast Book by using code SALE2022 at check out. Forecast 2022 will be available as both a print and eBook and will be released in mid-December.
If this is your first Forecast season with us, welcome! If you have been ordering the Forecast Book for years, welcome back and thank you for your continued support. This is our favorite, and most busy, time of year. As we do every year, please start this Forecast season by reading our Forecast 2021 Scorecard to see how we did last year.  We will continue to update the scorecard throughout 2021.
As we introduced last year, one of the sections that will not be included in this year's annual Forecast Book will be the ~35 page section on individual Sun Signs. We are publishing an individual book dedicated to the yearly trends for the twelve individual signs. The book, Trends for the Twelve Signs 2022, will be written by Antonia Langsdorf-Merriman and Raymond Merriman. Antonia has written an annual Sun Sign book in German for the past several years, based on interviews conducted with Raymond beforehand. We will follow that same format for Trends for the Twelve Signs 2022, where Antonia will interview Raymond on the career, health, and relationship outlook of each sun sign for the year ahead.
We do offer discounts to our Forecast Fan Club members and our Active Subscriber Club members. Check out our page on Forecast Club Levels to learn more about these discounts. We are always available to answer any of your Forecast questions via email at CustomerService@mmacycles.com. We created a list of our most common FAQs to help Forecast season.
We are looking forward to another exciting Forecast season together!