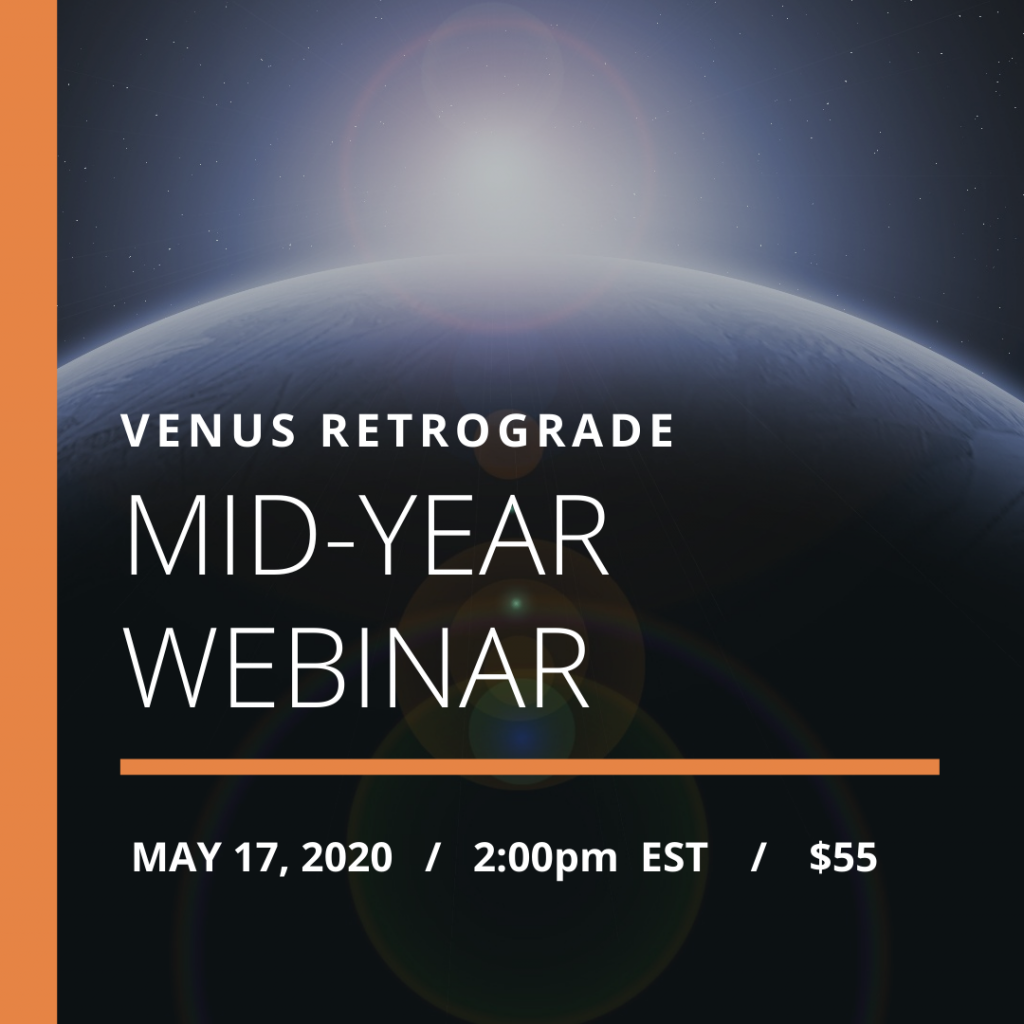 The MMA special webinar on Financial Markets is less than one month away!
Where are we now in the long-term cycles of financial markets? This special webinar will take place on Sunday May 17, 2020 at 2 PM EST. This broadcast will address updates on the U.S. stock market, and Gold and Silver by Raymond Merriman, Crude Oil with Gianni Di Poce, and the Euro currency with Ulric Aspegren. Cost is $55.00, and includes the slides of the presentation, plus a video recording of the event. Sign up NOW!
The timing of this presentation is chosen to coincide with our May 15-18 three-star CRD, which involves Venus, Jupiter, and Saturn turning retrograde, which we have marked as one of the most important turning points of the year 2020. If unable to attend live, you can still sign up and receive the video recording and presentation slides on the day following the live event. If you plan to attend, and want certain questions or areas to be discussed, please send us an email before Tuesday, May 12.