Events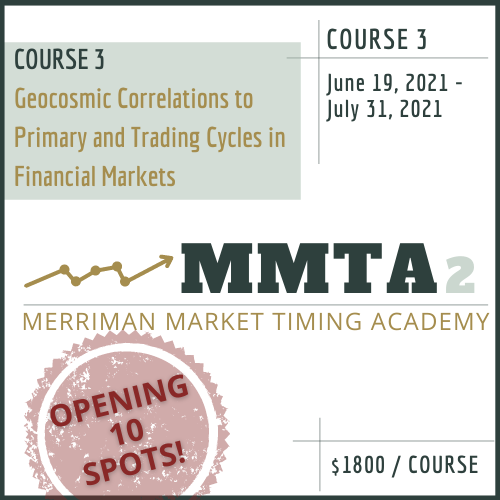 GEOCOSMIC CORRELATIONS TO PRIMARY AND TRADING CYCLES IN FINANCIAL MARKETS
A 7-WEEK INTENSIVE TRAINING COURSE LED BY RAYMOND MERRIMAN AND GIANNI DI POCE
JUNE 18 – JULY 31
This is the most important course on market timing for traders offered by MMA. We begin on June 18, 2021 and have opened 10 spots for this course only.
The MMA methodology of financial market timing utilizes several studies to determine an optimal time band for a major market reversal. But the one tool that provides that "extra edge" that all traders seek is Geocosmic Studies.
Continue reading… MMTA2 Course 3: Geocosmic Correlations to Primary and Trading Cycles in Financial Markets: June 19 – July 31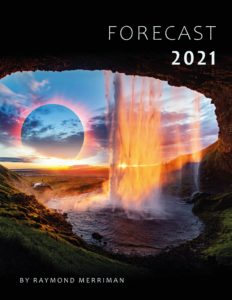 Our Annual Forecast Pre-Order Event will run from August 10- October 31. During this time, clients are able to pre-order Forecast 2021 at the discounted price of $45. Along with the purchase of Forecast 2021, clients may also save 10% on any subscription ($275+) with the purchase of the Forecast Book by using code SALE2021 at check out. Forecast 2021 will be available as both a print and eBook and will be released in mid-December.
If this is your first Forecast season with us, welcome! If you have been ordering the Forecast Book for years, welcome back and thank you for your continued support. This is our favorite, and most busy, time of year. As we do every year, please start this Forecast season by reading our Forecast 2020 Scorecard to see how we did last year.  We will continue to update the scorecard throughout 2020.
Our preliminary outlook is that 2021 will be another very important year with the long-term Saturn/Uranus square aspect taking place. There will be changes this year, as every Forecast Book since 2010 has grown larger and larger and has taken more and more research and time to write. From a book size of 150-160 pages, it has steadily grown to over 250 pages. The results have been impressive, but it was a challenge last year to complete the book on time. This year we will cut back on some features in order to finish in a timely manner. One of the sections that will not be included in this year's annual Forecast Book will be the 32-36 page section on individual Sun Signs. That will save Raymond about two-weeks of work that can be used to write the main body of the book that addresses the outlook for the national and global, political, economic, and financial markets.
We are publishing an individual book dedicated to the yearly trends for the twelve individual signs. The book, Trends for the Twelve Signs 2021, will be written by Antonia Langsdorf-Merriman and Raymond Merriman. Antonia has written an annual Sun Sign book in German for the past several years, based on interviews conducted with Raymond beforehand. We will follow that same format for Trends for the Twelve Signs 2021, where Antonia will interview Raymond on the career, health, and relationship outlook of each sun sign for the year ahead.
We do offer discounts to our Forecast Fan Club members and our Active Subscriber Club members. Check out our page on Forecast 2021 Club Levels to learn more about these discounts. We are always available to answer any of your Forecast questions via email at CustomerService@mmacycles.com. We created a list of our most common FAQs to help this Forecast season.
We are looking forward to another exciting Forecast season together!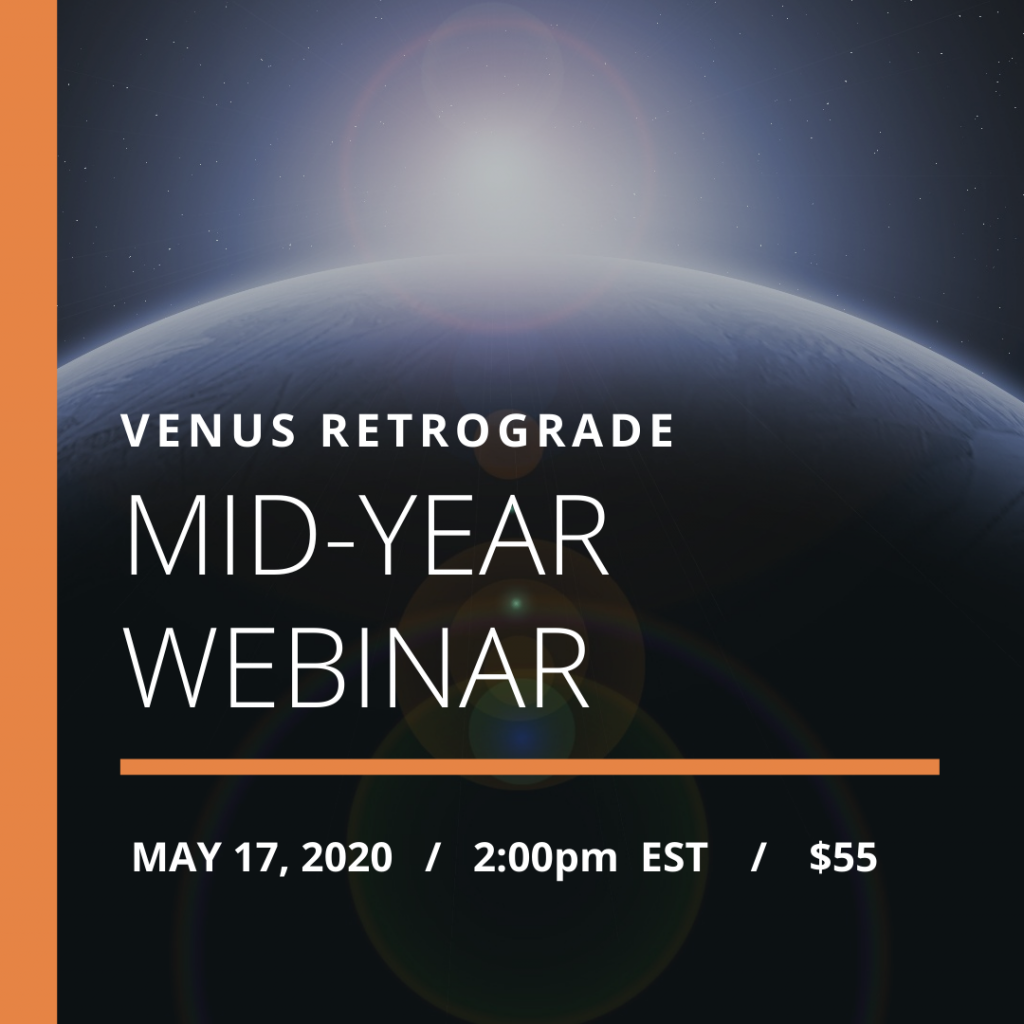 The MMA special webinar on Financial Markets is less than one month away!
Where are we now in the long-term cycles of financial markets? This special webinar will take place on Sunday May 17, 2020 at 2 PM EST. This broadcast will address updates on the U.S. stock market, and Gold and Silver by Raymond Merriman, Crude Oil with Gianni Di Poce, and the Euro currency with Ulric Aspegren. Cost is $55.00, and includes the slides of the presentation, plus a video recording of the event. Sign up NOW!
The timing of this presentation is chosen to coincide with our May 15-18 three-star CRD, which involves Venus, Jupiter, and Saturn turning retrograde, which we have marked as one of the most important turning points of the year 2020. If unable to attend live, you can still sign up and receive the video recording and presentation slides on the day following the live event. If you plan to attend, and want certain questions or areas to be discussed, please send us an email before Tuesday, May 12.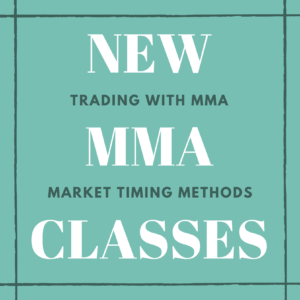 Trading with MMA Market Timing Methods: Recordings now available
Raymond Merriman will be hosting a three-part course on how to use the MMA Market Timing Methods and subscription reports starting in March. Trading with MMA Market Timing Methods is a three-part course over four weeks. Each two-hour class is designed for traders who want to learn more about trading futures as well as ETFs. The class size is limited to 30 students. All classes will be live and will be recorded so that the video recordings are available to the students for review. Read our interview with Raymond below to learn more about the class and how to sign up now!
Dates: March 11, March 25, April 1
Time: 7-9 pm EST
Instructor: Raymond Merriman
Platform: Hosted via Zoom
Cost: $295
Continue reading… Trading with MMA Market Timing Methods: Recordings now available!
Forecast 2020 Webinar: Recording
The MMA Forecast 2020 Webinar took place on Sunday February 9, 2020.  This once-a-year broadcast addressed subjects covered in the Forecast 2020 Book, with updates on financial markets since the book was written in November 2019. Outlooks included the U.S. stock market, Gold and Silver, crude oil, and currencies. With all the concerns involving a potential stock market crash in 2020-2023, this webinar discussed how one may protect their capital and even take advantage of such a bearish possibility (and when to look for it). Sign up for the Forecast 2020 Webinar Recording  HERE.
Continue reading… Forecast 2020 Webinar: Recording Now Available
We are hosting TWO courses in Beijing, China June 8-9, 2019 and June 15-16, 2019. The cost will be $4,000 (or $2,000/ Course). We are offering a 10% discount to current MMA Subscribers. This special 2- weekend workshop will take place at the Beijing Broadcast Tower Hotel, No. 14 Jianjuomenwai Da Jie, Chaoyang, 1000222 Beijing, China.
Please see below for a description of each course.