Articles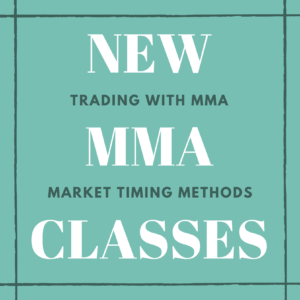 Trading with MMA Market Timing Methods: Recordings now available
Raymond Merriman will be hosting a three-part course on how to use the MMA Market Timing Methods and subscription reports starting in March. Trading with MMA Market Timing Methods is a three-part course over four weeks. Each two-hour class is designed for traders who want to learn more about trading futures as well as ETFs. The class size is limited to 30 students. All classes will be live and will be recorded so that the video recordings are available to the students for review. Read our interview with Raymond below to learn more about the class and how to sign up now!
Dates: March 11, March 25, April 1
Time: 7-9 pm EST
Instructor: Raymond Merriman
Platform: Hosted via Zoom
Cost: $295
Continue reading… Trading with MMA Market Timing Methods: Recordings now available!
This is a modified version of a presentation given at the ISAR 2014 conference, September 27, 2014, in Phoenix, AZ. If you wish to view and download a PDF of the chapter, with additional highlights and graphics, please click HERE.
America is in trouble.
It is in danger of losing its identity, and perhaps many of its treasured liberties, based on over 200 years of being the most exceptional experiment in democracy and capitalism the world has ever known.
Most Americans know this. Russia and China know this. In fact, the entire world is aware of the threat to America's identity and standing in the world, except perhaps the political leaders of America and many of their supporters, who apparently believe two contradictory narratives.
1. On one hand, the Administration states that America is not in decline or in danger, that it is strong and is still the greatest country in the world.
2. On the other hand, many supporters of President Obama, and possibly Obama himself, believe that the democracy and capitalism as practiced in the USA has not been an exceptional experiment at all in world history, but rather a failed practice that has been merely an excuse for the exploitation and oppression of others, both in America and abroad. For this viewpoint, Obama has apologized to the world for America's perceived sins.
Continue reading… AMERICA AT THE CROSSROADS: WILL IT PERISH, SURVIVE, OR TRANSFORM?
As of January 2020, MMA is launching a new Crude Oil Report by MMA Analyst Gianni Di Poce! We are offering a 20% discount off our new lower rates for those who sign up for the report before February 10, 2020.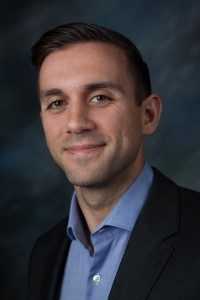 Starting in 2020, Gianni Di Poce, MMA Market Analyst, will begin as editor of the MMA Crude Oil Report. Subscription to this report includes Daily, Weekly, and Monthly analysis to the Crude Oil futures market.
In this interview with Gianni Di Poce, we introduce our readers to Gianni so they get to know him and his background, and why we think so highly of his work and his future as an emerging MMA Market Analyst.
Continue reading… Interview with Gianni Di Poce, conducted by Raymond Merriman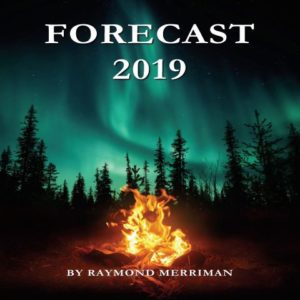 To show what type of content is covered in our annual Forecast Book, we have reprinted a full chapter from the Forecast 2019 Book below. This chapter was written in November 2018, about one year ago. See the chapter, where I have added in my current thoughts in red, which show how my forecasts have unfolded for the President. If you wish to view and download a PDF of the chapter, with additional highlights and graphics, please click HERE. This chapter will give you an idea of what to expect in next year's Forecast 2020 Book, coming out on December 16, 2019. It's going to be quite a year for the United States and President Trump and Forecast 2020 will give you a glimpse of what to anticipate in the 2020 Presidential Election. The book will also cover financial markets, the importance of the 2020 Capricorn Stellium, and the geocosmic critical reversal dates for 2020. Enjoy this chapter from Forecast 2019 along with my commentary!
Continue reading… THE UNITED STATES AND ITS PRESIDENT IN 2019
Although 2019 is not yet over, several forecasts made in Forecast 2019 have already unfolded. Below are a few of the forecasts as of August 2019, and this list will continue to be updated. Keep in mind, these forecasts were written in October-November 2018, and published December 2018, well before 2019 was underway.
ECONOMIC AND MARKET FORECASTS FOR 2019 (made prior to December 2018)
The U.S. Stock Market and DJIA: "Cycle studies suggest the crest of a 4-year cycle will be completed by October 2019 and probably before the end of July 2019… You can also see from this graph that long-term cycle highs tend to occur when helio Jupiter is in Sagittarius, which is in effect October 6, 2018 through October 19, 2019… Jupiter transiting through Sagittarius is a reason to think that the U.S. stock market could make yet another high, above the all-time high of October 3, 2018. With this study in mind, we will look for the high of October 3, 2018, to be tested, and even taken out in 2019." The DJIA did make a new all-time high of 27,398 on July 16, above the high of the previous year. After a significant decline into mid-August and early October, the DJIA soared again to new highs in early November. The 2019 Book also mentioned in the conclusion, "Investors are advised to look for a high by July 2019, and possibly extending into 2020, but be cautious, because a severe decline is scheduled to begin with that high and last into 2021-2023." So, there was a high in July, and now as we enter the last two months of the year and prepare for early 2020, stock indices are making new highs.
Continue reading… Forecast 2019 Scorecard- As of November 7, 2019
Several forecasts made in the 2018 book have already unfolded. Keep in mind these forecasts were written in October-November 2017, and published December 1, 2017, well before 2018 got underway.
T-Notes and Interest Rates: "Transits of Saturn in hard aspect to the Federal Reserve Board chart indicates monetary tightening by the Fed, driving interest rates higher if the economy is strong, as it is now (heading into 2018) …The double bottom chart formation (122/25-123/01) is likely only temporary support and will soon break (as)… the 6- and 18-year cycle low is due 2019-2021." It broke below support by mid-January, and as of this writing the low has been 117/13 on October 8, just one day after Venus turned retrograde and our critical reversal date of October 5.