Forecast 2023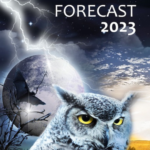 Our Annual Forecast Pre-Order Event will run from Now – October 31. During this time, clients are able to pre-order Forecast 2023 at the discounted price of $45. Along with the purchase of Forecast 2023, clients may also save 10% on any subscription ($275+) with the purchase of the Forecast Book by using code SALE2023 at check out. Forecast 2023 will be available in both print and eBook formats and will be released in mid-December.
As we do every year, please start this Forecast season by reading our Forecast 2022 Scorecard to see how we did last year. We will continue to update the scorecard throughout 2022.
We offer discounts to our Forecast Fan Club members and our Active Subscriber Club members. Check out our page on Forecast Club Levels to learn more about these discounts. We updated our list of our most common Forecast FAQs to help this Forecast season.
We are looking forward to another exciting Forecast season together!
Listen to Ray and Gianni discuss upcoming Forecast 2023 HERE
You're about to make an excellent choice! 

Geocosmic cycles don't just affect individuals, they also affect nations, and their politics and stock markets. And that means, understanding these cycles is the first step towards taking control of your wealth. That's why...

See Full Description

An in-depth look at how the transits of the year 2023 highlight the major areas of activity for each of the twelve signs of the horoscope, according to one's birth date. The potential for changes in one's career, health,...

See Full Description