Thank you for your interest in MMA's Market Timing Academy, MMTA3 beginning in March 2023.
We have created a list below of our most common questions we have been asked by prospective students of MMTA3. We are always available to answer any of your questions via email at MMTA@mmacycles.com. You may also connect with program director, Gianni Di Poce, Gianni@mmacycles.com, if you wish to learn more about MMTA3.
We have a MMTA3 Program Schedule available to review where we explain the topics covered throughout the program. We also created a MMTA3 Common Questions document where we address time, cost, and value of MMTA3.
We will continue to update this list of Frequently Asked Questions as we approach out March start date of MMTA3.
Watch MMTA Q&A Webinar with Gianni and Ray hosted in February 2023 to learn more about the upcoming program.
If you have not already done so, please hear what some of our MMTA2 students had to say about their experience in 2021-2022. You may also hear what our MMTA1 graduates had to say about the original MMTA program offered in 2013-2014. Watch this interview between Ray and Gianni from 2020 where they discuss what information will be covered in the MMTA program.
We look forward to having you join us in March for MMTA3!
Our Annual Forecast Pre-Order Event will run from August 2- October 31. During this time, clients are able to pre-order Forecast 2023 at the discounted price of $45. Along with the purchase of Forecast 2023, clients may also save 10% on any subscription ($275+) with the purchase of the Forecast Book.  Forecast 2023 will be available as both a print and eBook and will be released in Late-December.
If this is your first Forecast season with us, welcome! If you have been ordering the Forecast Book for years, welcome back and thank you for your continued support. This is our favorite, and most busy, time of year. As we do every year, please start this Forecast season by reading our Forecast 2022 Scorecard to see how we did last year.  We will continue to update the scorecard throughout 2022.
Forecast 2023 will continue our Forecasts for the world and the nation, with our cyclical and geocosmic analysis of social, cultural, political, and economic trends, combined with our analysis and forecasts for financial markets just like always – stock markets, Gold, Silver, T-Notes, Currencies, Grains, Crude Oil and Bitcoin. Plus, we will include our three-star geocosmic critical reversal dates for each market in its own section. We will again publish an individual book dedicated to the yearly trends for the twelve individual signs. The book, Trends for the Twelve Signs 2023, will be written by Antonia Langsdorf-Merriman and Raymond Merriman. Antonia has written an annual Sun Sign book in German for the past several years, based on interviews conducted with Raymond beforehand. We will follow that same format for Trends for the Twelve Signs 2023, where Antonia will interview Raymond on the career, health, and relationship outlook of each sun sign for the year ahead.
We do offer discounts to our Forecast Fan Club members and our Active Subscriber Club members. Check out our page on Forecast Club Levels to learn more about these discounts. We are always available to answer any of your Forecast questions via email at CustomerService@mmacycles.com. We created an updated list of our most common FAQs to help this Forecast season.
We are looking forward to another exciting Forecast season together!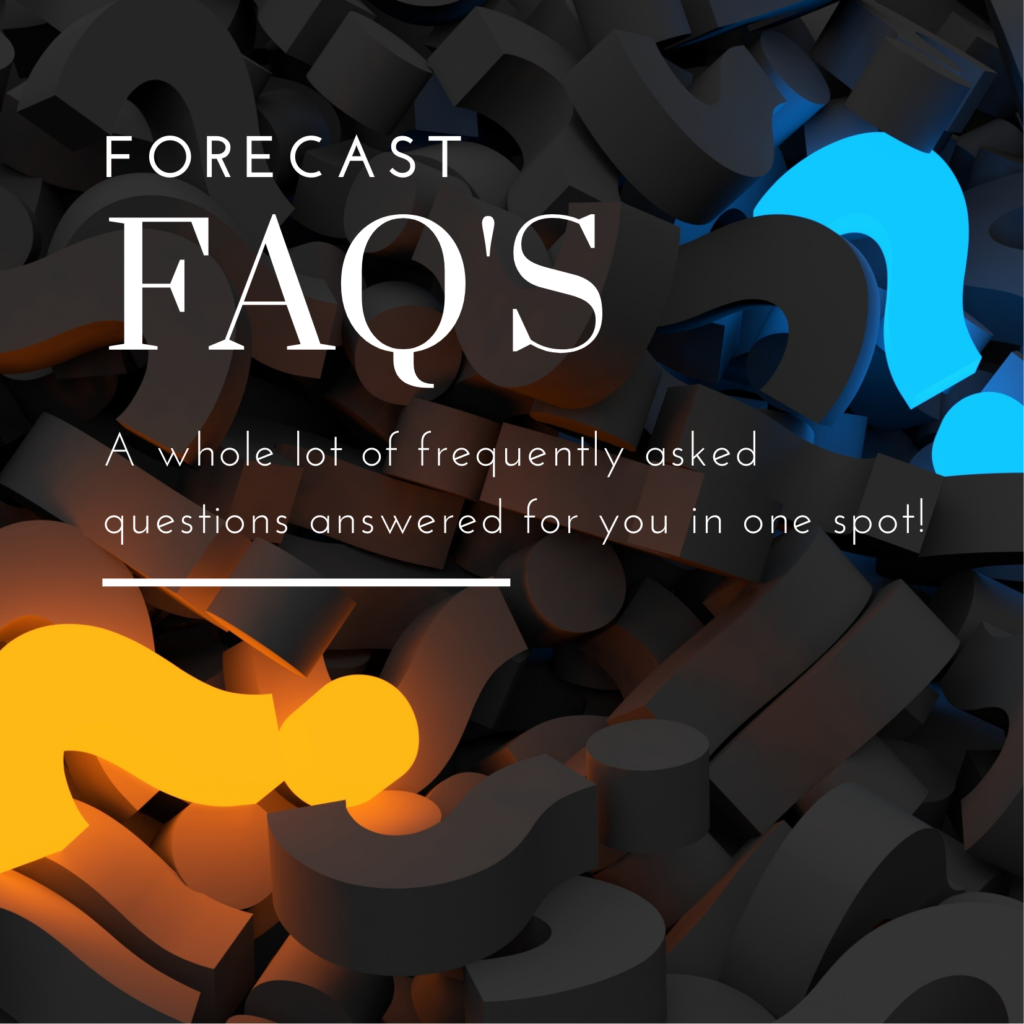 Our Annual Forecast Pre-Order Event will run from August 2- October 31 2022. Our Forecast Books will be mailed out around Late- December 2022. We cannot guarantee domestic or international orders will be received by the buyer before Christmas or Hanukkah. We created a list below of our most common FAQs to help this Forecast season. We are always available to answer any of your Forecast questions via email at CustomerService@mmacycles.com.
Every year gets better and better with our forecasts. Although 2022 is not yet over, several forecasts made in the 2022 book have already unfolded. We will list a few of the forecasts below as of July 25. Keep in mind these forecasts were written in October-November 2021, and published December 2021, well before 2022 got underway.
ECONOMIC AND MARKET FORECASTS FOR 2022 (made prior to December 1, 2021) The U.S. Stock Market and DJIA: "…In today's terms, this (Jupiter/Saturn cycle phase) would imply a peak is happening now, as we enter 2022, and a bottom in 2022-2023… However, our bias is that the U.S. stock market will make a double-digit decline from its all-time high into a 22.5- or 24- month cycle low that is due by July 2022.. We expect the end of the cycle will exhibit the steepest decline (since March 2020), which so far has been 10.46% in October 2020…The ideal decline in the DJIA would be 10-20%." – Result: The DJIA made its all-time of 36,952 on January 5, 2022. It's low as of this writing has been on June 17, 2022 at 29,653, which is a decline of 19.75%.
Continue reading… Forecast 2022 Scorecard- As of July 25, 2022
Every August MMA runs our annual Forecast Pre-Order Event. If this is your first Forecast season with us, welcome! If you have been ordering the Forecast Book for years, welcome back and thank you for your continued support. This is our favorite, and most busy, time of year.
Everyone is invited to be part of our special event where you can pre-order the Forecast Book at a discounted price through the end of October AND save 10% on MMA subscription reports. If you have ordered Forecast in the past three years, then you will be sent a coupon code on August 2nd to save an additional $5 on Forecast 2023. If you are an active subscriber, then you will be sent a coupon code on August 2nd to save an additional $10 on Forecast 2023. Being a member of the MMA Fan Club (past purchaser of Forecast Book) or a member of the MMA Active Subscriber Club (current subscriber to paid reports) have additional benefits listed below.
To learn more about our annual event, please check out our Annual Forecast Pre-Order Event Page and Forecast FAQ Page which hosts a wealth of information. You may also send us email to CustomerService@mmacycles.com with any questions you have.
Visit our Forecast 2023 Page on August 2nd to pre-order Forecast 2023.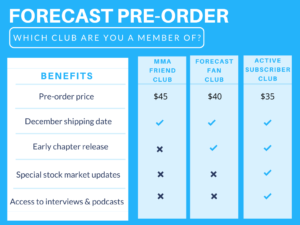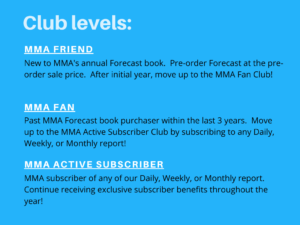 We have put together a list of common questions about our upcoming Retreat, September 8-11, 2022 in Troy, MI.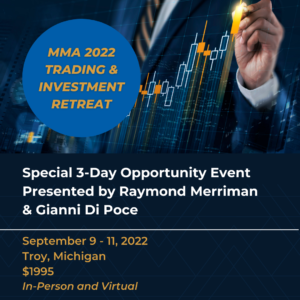 I can't travel to Michigan. Is there a virtual option?
Yes. You can attend in-person or virtually via Zoom. Following the event, all participants (in-person and virtual) will receive unlimited access to the recordings of the live 18 presentations. The set up for this event is the same way we organize our Webinars. The Monday following the live event (September 12th) all participants will have access to class recordings through the MMA portal to re-watch the presentations. 
Can I just buy the Retreat Class Recordings?
Yes. That would be the virtual option. With this option, we will send you a Zoom link to watch the classes live, and we will also provide you the class recordings the Monday following the event. The recordings can be viewed an unlimited number of times and will be available indefinitely on your MMA account through the MMA Portal.
If I attend In-Person, when should I arrive and depart?
Thursday September 8, 2022. Our first activity will be a meet and greet cocktail party at the Embassy Suites Hotel in Troy, MI.  You would want to arrive in Detroit airport by 3 PM Thursday, September 8.
The last classes will be on Sunday September 11, 2022 and will end around 3:00 PM. 
MMA Trading and Investment Retreat: September 9-11, 2022
The Michigan State University Management Educational Center (MEC) in Troy, Michigan
This three day investment retreat will focus on learning MMA's market timing methods and how they apply to long-term investment strategies for the next five years, as well as short-term trading strategies for the next month and week.
Led by MMA President and Founder Raymond Merriman and MMTA Director Gianni Di Poce, this event will take place live in Troy, MI at the Management Education Center (MEC). This will be our first in-person investment retreat offered since 2017.
David Versus Goliath – A New Hero is Born
The natal chart of Wolodymyr Selenskyj
By Antonia Langsdorf
Wolodymyr Selenskyj, currently the most popular man in the world, was born in the sign of Aquarius. His Sun is in a tight conjunction with Venus, a first hint at his enormous popularity. The rising sign for his 2pm birth time is Gemini. It is in conjunction with Jupiter. This constellation explains his talent for tremendous gestures and inspiring speeches, accompanied by an almost careless courage, rising from a feeling of having justice on his side. The fact that Lilith also joins this conjunction, although already in the next sign of Cancer, is indicative of a fearlessness for calling things as they are…
Read the full PDF article HERE.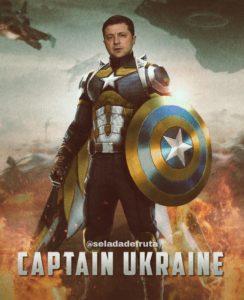 REVIEW AND PREVIEW
Investors have been preparing for the Federal Reserve to start hiking interest rates. They also know the central bank is cutting the amount of bonds it buys each month. On top of that, they figured, eventually, the tapering would lead to a reduction in the nearly $9 trillion in assets the Fed is holding. What they didn't expect were all three things happening at the same time. While the moves are designed to fight inflation and as the jobs market heals, the jolt of a Fed triple threat of tightening sent the market into a tailspin Wednesday. – Jeff Cox, "The Federal Reserve is Scaring Markets with the Triple Threat of Policy Tightening," www.cnbc.com, January 6, 2022.
The U.S. economy added far fewer jobs than expected in December. Nonfarm payrolls grew by 199,000, while the unemployment rate fell to 3.9%, according to Bureau of Labor Statistics data. That compared to the Dow Jones estimate of 422,000 for the payrolls number and 4.1% for the unemployment rate. The numbers come at a crossroads for the U.S. economy as more than half a million Covid cases per day, many related to the omicron variant, threaten to stall an economic recovery that looks to accelerate in 2022. – Jeff Cox, "Hiring falters in December as payrolls rise only 199,000," www.cnbc.com, January 7, 2022.
Continue reading… MMA FREE WEEKLY COLUMN FOR THE WEEK BEGINNING JANUARY 10, 2022 ©
REVIEW AND PREVIEW
South Africa has lifted a midnight to 4 a.m. curfew on people's movement with immediate effect, believing the country has passed the peak of its fourth COVID-19 wave driven by the omicron variant, a government statement said on Thursday. "All indicators suggest the country may have passed the peak of the fourth wave at a national level," a statement from the special cabinet meeting held earlier on Thursday said. – "South Africa Lifts Curfew, Says Omicron Wave Has Peaked," Reuters, December 31, 2021
It was a good closing week on a good year for world equity markets.
After falling to multi-week lows on December 20, the first trading day after the very important Venus retrograde of December 19, the "Santa Claus," "End-of-the-Year" rally finally kicked in. In some cases, like the U.S. and Switzerland, stock indices posted new all-time highs. In the United Kingdom, the FTSE soared to its highest level since the March 2020 pandemic crash. In most others, it was a secondary rally that fell short of making a new all-time high.
Continue reading… MMA FREE WEEKLY COLUMN FOR THE WEEK BEGINNING JANUARY 3, 2022 ©